Sam Vaknin
Sam Vaknin is Visiting Professor of Psychology, Southern Federal University, Rostov-on-Don, Russia and Professor of Finance and Psychology in CIAPS (Centre for International Advanced and Professional Studies).
Sam Vaknin is the author of Malignant Self-love: Narcissism Revisited and other books about personality disorders.
His work is cited in hundreds of books and dozens of academic papers.
He spent the past 6 years developing Cold Therapy: a treatment modality for Narcissistic Personality Disorder (NPD). Over the years, with dozens of volunteers, he found that it was effective with clients suffering from a major depressive episode as well.
Md Monoarul Haque
Md Monoarul Haque was born in Dhaka, Bangladesh. He has done PhD under Faculty of Medical Studies in Bangladesh University of Professionals (BUP). He got NOMA Grant from University of Oslo, Norway for research. Besides he got one year teaching & research fellowship Funded by USAID Developing Next Generation of Public Health Experts Project (NGPHEP). He is a member of Geneva Foundation for Medical Education and Research. He has number of publications in International Open Access peer reviewed index journals. As a young scientist he is expert on editorial writing also and already lot of editorial has been published. At present he is working as Assistant Professor, Department of Public Health, Fareast International University.
Laura Ghebaur
Laura G. has completed her PhD at the age of 34 from "Carol Davila" University, Bucharest, Romania. She is the Medical Director of a Psychiatric Hospital in Ilfov County, Romania. Her professional development includes many participations at national and international conferences and congresses with posters and oral presentations, participations as subinvestigator in pharmacological studies, publications in medical Romanian journals and a membership in WPA.
She graduated a seminar of psycho-oncology and attended a psychotherapy course in counselling.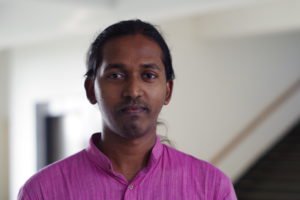 K. Dinesh Kumar
Dr. K. Dinesh Kumar has completed his PhD from University of Madras, Tamilnadu, India. He has been awarded with CSIR-UGC fellowship for his doctorate Programme, moreover he is a DAAD awardee, to pursue part of his Doctoral Work at Helmholtz Zentrum Munchen, Munich, Germany. He is a gold medalist in his under graduation. Currently he is working as an Assistant professor at the Department of Epidemiology and Public Health, Central University of Tamilnadu, Thiruvarur, India. He serves as a reviewer in several international journals such as Ophthalmology, Molecular vision, Autism, Plos One etc. He was also editorial board member of International Journal of Ophthalmic Research. He was life time member of Global Psychology and Language Research Association. Notable awards of him were, DAAD Research fellowship, DST-DFG award for participation in the 68th meeting of Nobel Laureates and young scientists, held at Lindau, Germany. Youth for cleanliness award for active participation in NSS.
Retnaningsih
Retnaningsih is a head medical staff at Neurology Department, Dr. Kariadi General Hospital, Semarang, Central Java, Indonesia. She completed her Doctoral degree from Diponegoro Universiy, Semarang, Central Java, indonesia. She has many publications nationally as well as internationally
Our 2018 Organising Committee Members
Moh Hasan Machfoed
Hasan completed all his educations at Airlangga University. The educations that have been completed were: Medical Doctor, Neurologist, Consultant Neurologist, M.Sc, and Ph.D. His additional education was Hospital Management at Royal Melbourne Institute of Technology (RMIT) Melbourne, Australia. In 2007 he was appointed as Neurology Professor also at
Airlangga University. He had 15 international publications. He has been serving as an editorial board member of national and international journals. His current position is the President of Indonesian Neurological Association (INA).
Roland Schott
Roland Schott has completed his MD from Université Louis Pasteur (Strasbourg I), France. He is a Medical Oncologist at Centre de lute Contre le Cancer, France. He has over 200 publications that have been cited over 200 times, and his publication H-index is 20 and has been serving as an editorial board member of reputed Journals.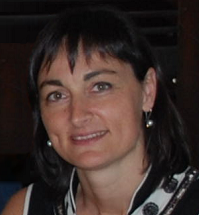 Mira Rakacolli
Mira Racolli is currently working as Physician at UHc mother Theresa, Albania. He/she is the President of Albanian Society of Neurology. He/she has over 150 publications that have been cited over 200 times, and his/her publication H-index is 18 and has been serving as an editorial board member of reputed Journals.